Around the world in one afternoon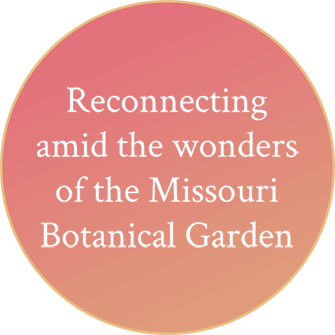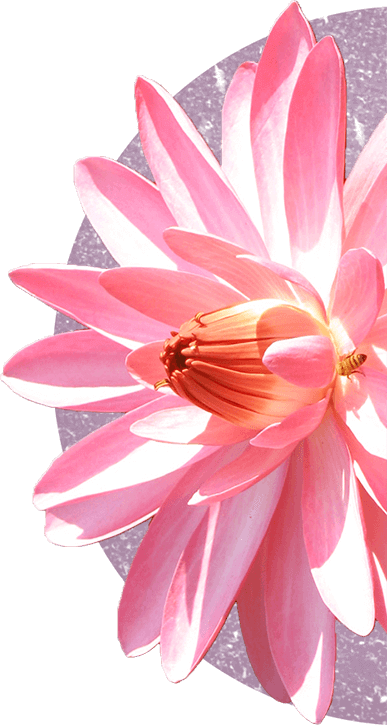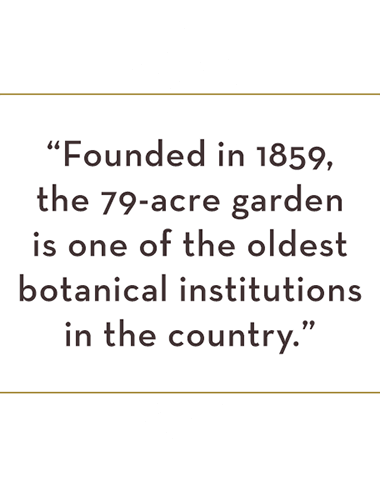 Walking home with my husband from our neighborhood coffee shop, I noticed a small branch loaded with green leaves lying in our path.
"Look, Michael—this is from a ginkgo tree, with those beautiful fan-shaped leaves," I said. "The rain yesterday must have brought it down."
Michael stroked the velvety leaves.
"Did you know that the ginkgo is one of the oldest trees on the planet? It dates back some 150 million years—dinosaurs still roamed the Earth. And today, ginkgo leaves are an art motif in Japan, on jewelry, kimonos and family crests."
"Remember when we used to talk about visiting Japan?" I asked. "We also talked about traveling to a tropical rainforest and touring the British Isles. We had really ambitious plans."
Still holding the branch, Michael turned to me. "Katie, we can sample Japan, a rainforest, Great Britain and more. I know just the place."
Setting out to see the world
Just a few weeks later, we were in St. Louis, parking our rental car at the Missouri Botanical Garden. Founded in 1859, the 79-acre garden is one of the oldest botanical institutions in the country. It is listed on the National Register of Historic Places and has been designated a National Historic Landmark District.
The garden has a storied past as a city oasis. It celebrates the present with shaded, winding paths through areas of exquisite beauty and serves the future as an international center for botanical research and science education—all right in the middle of St. Louis.
Entering the light-filled Ridgway Visitor Center, Michael and I admired the 20-foot-long glass chandelier crafted by artist Dale Chihuly. We learned that the garden offers festivals, flower shows, garden walks and classes year-round. Then, conscious of our mission to travel to exotic locations, we went upstairs and headed outdoors.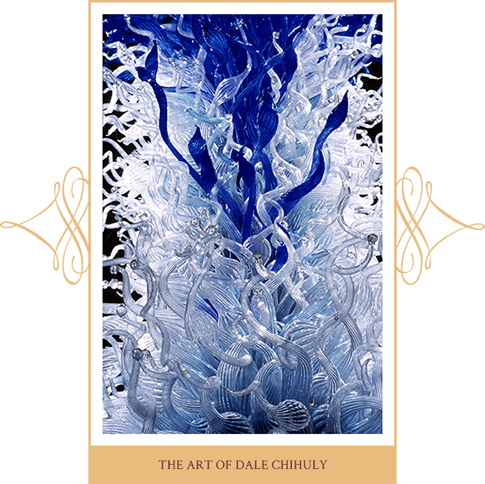 Early along the path, we saw a towering ginkgo tree, one of many in the garden. A few more steps and we stood in front of an immense geodesic dome greenhouse. Michael grinned and asked, "Are you ready for the rainforest?" We walked into the Climatron, which houses some 1,400 tropical plant species.
It was warm and humid, and we laughed when Michael's glasses fogged up just inside the door. By the time we had explored the half-acre greenhouse, my naturally curly hair had doubled in volume, but seeing the banana trees, coffee trees and orchids made it well worth it.
Back outside, we lingered at the reflecting pools, where more of Chihuly's glass artistry is on display among the water lilies. In the nearby Shoenberg Temperate House, we sat side by side in the Moorish-walled garden, imagining ourselves in an exotic land surrounded by fig and olive trees.

Gratitude in
the Japanese Garden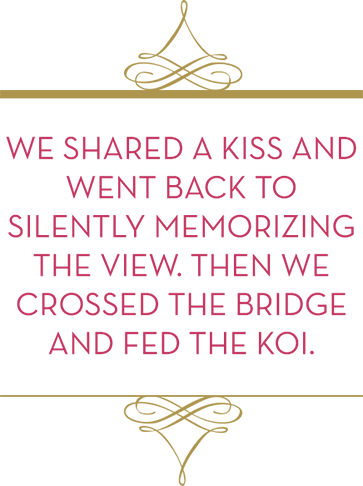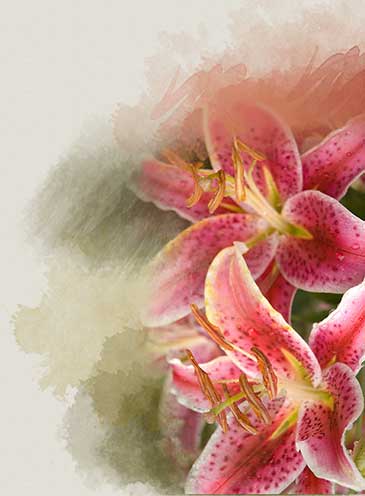 Approaching the southwestern edge of the garden, we noticed a change in foliage as we entered the Seiwa-en Japanese Garden, 14 acres of incomparably beautiful plantings, waterfalls and paths—all set around a lake.
I leaned in close. "Let's talk quietly here," I said, "so we don't disrupt the serenity." We helped each other along the crooked boardwalk at the edge of the lake, admired the teahouse and walked down a stone path to sit in the meditation hut.
"Michael, I am so happy to be here with you right now," I said softly. "We made choices that kept us close to home all these years, but I think it was right for us. We're exploring together now, and it's wonderful." We shared a kiss and went back to silently memorizing the view. Then we crossed the bridge and fed the koi.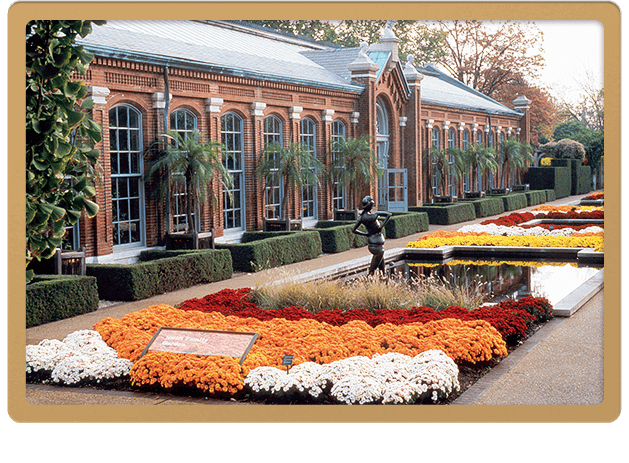 English fauna and a magnificent ginkgo
Consulting the map, Michael announced, "Next up: one English woodland garden." We marveled at the azaleas, bluebells and dogwoods. In the Victorian District, we admired Tower Grove House, home to merchant Henry Shaw before he donated his land to St. Louis. And we meandered through a garden of succulents, a labyrinthine hedge maze and an herb garden.
Suddenly, Michael reached for my hand and we took off across the lawn. Soon we were standing in front of a most magnificent ginkgo, a tall, broad, large-limbed tree that appeared to hold out welcoming arms.
"This tree has been growing for decades," Michael said. "Think about that. We've been talking about the passage of time in our lives, but this ginkgo was here 165 years ago. It's here now and we have every reason to believe it will be here long after we're gone."
I hugged Michael and walked away. When he asked where I was going, I said, "To the gift shop, so we can buy something with a ginkgo on it, to remind us that the best of times is now."
Get a free visitor guide and plan your next romantic getaway to St. Louis!