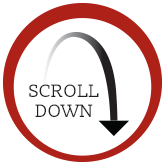 Explore the 314


Anyone who has lived in St. Louis for any period of time has likely heard the following words: "People may leave St. Louis, but wherever they go, they always end up coming back. Always."
Always? My 21-year-old mind felt differently. As a senior wrapping up her last year at Saint Louis University, I'd never lived anywhere else in my life, but I had traveled to other cities. I planned to move away upon graduating to try something different and didn't expect to return.
Don't get me wrong; I liked St. Louis. And, like any dutiful St. Louisan, I gave all of my out-of-town college friends the grand tour. I made sure everyone I knew fell head over heels for it.

Out-of-towner tour
During my tour, I would make sure to show them all of the typical spots—Busch Stadium (let's go Cardinals!), Ted Drewes (home of the best custard ever) and, of course, The Gateway Arch (riding the tram to the top was a necessity)—but I always threw some fun surprises in there as well; the places only the locals really knew about. Sump Coffee for a morning espresso, De Palm Tree for a lunch of oxtail soup and jerk chicken, St. Louis Bubble Tea for a sweet afternoon boba tea, Pearl Café's deliciously spicy pad thai for dinner and if they still had room—and they always had room—Ice's Plain and Fancy for the finale, ice cream made with liquid nitrogen. I was a foodie and a science fan, and I made sure everyone took advantage of my local knowledge.
After graduation, I was offered an amazing job out-of-state, and I jumped at the chance. I packed up my belongings, hugged my parents and left my hometown.
Well, fast forward a few years, and I came back. While I was enamored with my job, I missed St. Louis. A lot. I never realized how diverse and culture-rich St. Louis was until I left and experienced the exact opposite. As an African-American woman, I missed seeing other people who looked like me. I missed meeting people from different cities, states and even countries. I missed my family. And I really missed the food. Who knew toasted ravioli and gooey butter cakes were things I could only find in St. Louis?
So I moved home. And this time, I vowed to appreciate all that my city had to offer in a way that I never had done before. In my mind, the only way to do that was to be a tourist—a tourist in my own city.


Getting to know
St. Louis again
I decided to start downtown, in the heart of St. Louis. Washington Avenue has always been one of my favorite streets in St. Louis: bright lights, airy lofts, busy sidewalks—what's not to love? This popular street is also home to lots of hot spots, including one of my favorite restaurants, Hiro Asian Kitchen. This trendy eatery has incredible food and an inviting atmosphere to match. In fact, just walking into Hiro is an experience in and of itself with its soft, amber lighting, zen-like décor—the bamboo plants add an exotic flair—and hypnotic music, it feels like walking into a cushy, comfortable spa. Hiro Asian Kitchen is one of the few places in the city to find traditional ramen soup. Not only is it authentic, it's good—really good. I highly recommend their Hiro Ramen, which includes fresh wheat noodles, braised pork belly and five-spice ground pork. The pork belly is tender and delicious, the ground pork has a spicy kick and the veggies are incredibly fresh. And don't even get me started on that broth! It's so wonderful.

Cultural exploration
With a belly full of soup, I ventured a couple blocks north to one of my favorite museums in the city: The Griot Museum of Black History. Located on St. Louis Avenue in a simple brick building, it doesn't look like a typical museum—in fact, it blends right in with the other houses on the block. However, once you walk in, you will immediately realize that you've landed somewhere special. Art and humanities exhibits, cultural celebrations and gallery talks are hosted, but what really makes this museum stand out are the wax figures. I learned that Miles Davis won eight Grammy Awards, three Grammy Hall of Fame Awards and was even awarded an honorary doctorate from the New England Conservatory. I learned that Josephine Baker was fluent in both English and French, and assisted the French Resistance during World War II. And I even discovered that Carter G. Woodson created "Negro History Week" in 1926, which is considered the precursor to Black History Month! In a single afternoon, I soaked up more knowledge than I ever learned in a history book.
While I was in the area, I took the chance to pay a visit to St. Louis University, my alma mater. In 1944, SLU was the first school on any level in St. Louis to admit black students, and it was also the first university in any of the former slave states to admit black students. Neighboring SLU is another university with its own history: Harris Stowe State University. In 1954, this school was one of the first in St. Louis to be integrated. Today it offers 14 degree programs and hosts one of the best Black History Month celebrations in St. Louis, with cultural activities spanning the entire month of February.

Unmissable milkshakes
Not too far from SLU and Harris Stowe is another one of my favorite restaurants, perfect for an after-class treat—Crown Candy Kitchen. This gem is located in the historic Old North St. Louis neighborhood, another area rich with history and culture. Crown Candy boasts a wide variety of items—their BLT is absolutely amazing—but they are most well known for their massive milkshakes. They offer fun flavors like chocolate marshmallow, pineapple and cherry, but my favorite variety? Vanilla! Oh, and if you can drink five of their massive malts in 30 minutes, you receive a t-shirt, recognition on the Wall of Winners, and mad respect. Many have tried, but very few have actually succeeded!
St. Louis city has a lot to choose from when it comes to culture and cuisine, but don't count out St. Louis County! I started heading west to visit my parents, but not before stopping at one of my favorite BBQ joints, Gobble Stop. This black-owned small business is located in Creve Coeur, and true to its name, serves every variety of barbecued turkey you can think of—turkey legs, turkey wings and even turkey ribs. My favorite, however, are their award-winning smoked wings. They are generously seasoned with herbs and spices, and the smoky flavor is unbeatable. I always order these wings with one of their side items—I highly recommend the seasoned green beans with smoked turkey or the sun-dried tomato salad. I'm drooling just thinking about it!
Choices
for nightlife
After visiting with my parents, it was time to party! I called up a few friends to make plans for the night. There are so many things to do in the city, we had a hard time agreeing on just one. We thought hard on brewery touring since St. Louis is home to so many local microbreweries, each with their own unique personality. Schlafly Tap Room, located in downtown St. Louis, is one of my favorites—not only is their food incredible (you have to try their creamy beer cheese soup!), but the beer is fantastic, and plentiful. I'm a huge fan of their Raspberry Hefeweizen, but I hold a special place in my heart for their (very potent) Barleywine. Just make sure you have a designated driver—that brew is no joke! However, while bar hopping was a tempting idea, tonight we wanted to do something a little more laid back. I suggested going to one of my favorite neighborhoods: Maplewood.

Located in mid-St. Louis County, Maplewood is quickly becoming one of St. Louis' most popular neighborhoods. The community is diverse, affordable and extremely walkable. My friends and I decided to take advantage of the close proximity of the entertainment in the neighborhood by visiting a few favorites. We started the night at The Crow's Nest with local draft beers, enjoyed live jazz music and Cajun eats at Boogaloo and finished our night at Orbit Pinball Lounge. This adults-only hotspot features a full bar, a dozen pinball games and a few skeeball machines. Nothing makes me happier than sharing a bucket of beer with friends and kicking some tail in skeeball. Okay, I'm actually not very good at skeeball, but it's still a lot of fun!
It was an exhausting day, but one that was definitely packed with action and adventure. My self-guided tour of St. Louis didn't end there, however. In fact, it still continues—I find new places to explore, learn, and dine every day.
Fall is a fantastic season to explore St. Louis, and events are one of the best ways to do just that. It offers plenty. Interested in some cultural fusion? You can't miss Black Violin, a one-night performance by two African-American violinists who mash up classical, hip-hop, rock and pop. And Stevie Wonder is stopping by the Scottrade Center for what's sure to be an unforgettable performance by an American icon. I won't miss the Gateway Arch 50th Anniversary, which includes a recognition ceremony commemorating the completion of the Arch. And my friends and I already have plans to hit up Jazz at the Bistro, an ongoing concert series featuring local and well-known jazz musicians—my toes are already tapping in anticipation.
Exploring the city and all it has to offer made me fall in love with my hometown all over again. I'm so happy—and proud—to call this city home.
Plan your own visit to St. Louis and explore everything the city offers.