Fab & Free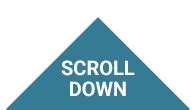 Make invaluable memories at these St. Louis places

By Ellen Futterman
Regardless of what experience you're after, St Louis has something for everyone: animal lovers, art aficionados, hikers, history buffs, even those wanting to sit back and take in the sights. Even better, most of these attractions are free and easily accessible within a half-hour's drive from downtown.
Between a zoo in the city and a farm in the nearby county, St. Louis truly is an animal kingdom. Located on 90 acres in Forest Park, the Saint Louis Zoo, voted America's top free attraction, boasts nearly 15,000 exotic animals representing 600-plus species as well as free admission. Also located in Forest Park, the Saint Louis Science Center has more than 700 hands-on exhibits. Be sure to check out the newest one—Grow—a one-of-a-kind exhibit about the journey of our food.
If the zoo leaves you wanting more, head to Grant's Farm, another great place to see hundreds of wild animals as well as the world-famous Clydesdales. A tram takes you to the middle of the 281-acre park, where it's easy to start your exploration. Admission is free and parking is $12 a car.
Hundreds of miles of trail opportunities await hikers and bikers at parks, wildlife reserves and other scenic areas. The St. Louis County Parks Department lists dozens of possibilities depending on whether you want to walk or hike, bike, horseback ride, even rollerblade—complete with maps, trail surfaces and skill level.
Several of these trails provide more than just exercise. Laumeier Sculpture Park's 1.4-mile, lightly trafficked loop trail also offers the chance to wander this open-air wonderland with more than 80 outdoor contemporary sculptures. The World Bird Sanctuary, located on the outskirts of Lone Elk Park, allows up-close looks at bald eagles, hawks, owls, vultures and more, as well as trails ranging from easy to moderate.
Museums abound throughout the area, from the Saint Louis Art Museum to Missouri History Museum, both free and located in Forest Park, voted best U.S. City Park by USA Today, to dozens of quirkier ones including the Moto Museum, where you can discover your inner gearhead while ogling rare and vintage motorcycles.
Travel back in time to Cahokia Mounds, where the remains of the most sophisticated prehistoric native civilization north of Mexico are preserved. Climb to the top of this UNESCO World Heritage Site, take a guided tour or check out the exhibits in the Interpretive Center.
Finally, learn about the history of beer-making and how it's brewed today during a complimentary guided tour of the Anheuser–Busch Brewery. Then enjoy some free samples as long as you're 21 or older.