 Arch Smart
The iconic landmark marks a milestone, sporting a makeover and new attractions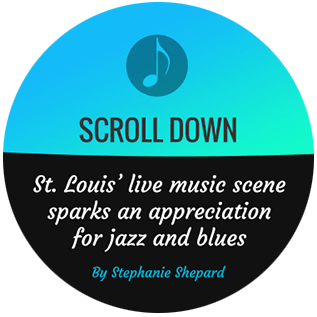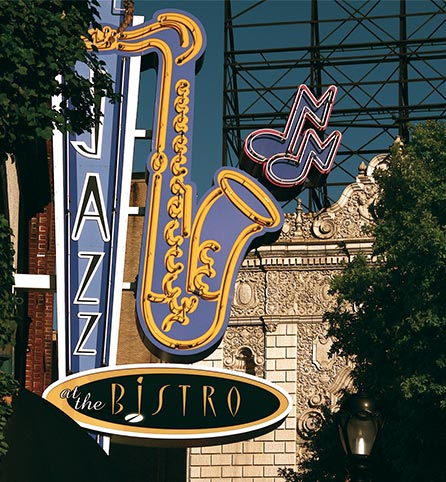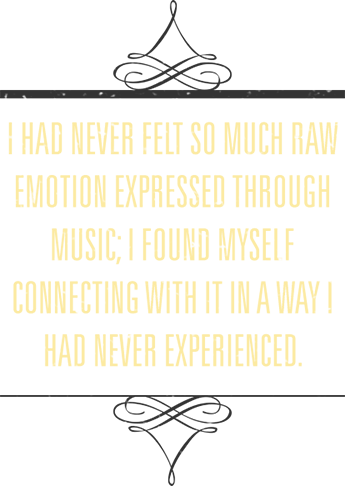 When I was a teenager growing up in St. Louis, pop music was all that infiltrated the airwaves. My friends and I would spend hours memorizing the latest Duran Duran lyrics, watching Michael Jackson music videos and waiting in line for Madonna's newest album. The tunes of our teens were a stark contrast to St. Louis' very own variety of music — a difference that I grew to appreciate.
Growing up with jazz and blues
St. Louis has a rich history of jazz and blues. Before jazz musicians made their way from New Orleans to Chicago, many stopped in St. Louis first. Ragtime music, which many consider a precursor to modern blues, was a big part of the 1904 World's Fair in St. Louis. In fact, one of the ragtime greats, Scott Joplin, lived in St. Louis and would rehearse new compositions in the city.
My parents loved jazz as much as I loved "Billie Jean." They listened to nothing but jazz and blues—all day, every day, at home, in the car—you get the picture. The music on our road trips was on two ends of the music spectrum: synthesizers or saxophone.
I'll never forget the night my parents took me to my first concert. I was 15, and incredibly talented local musicians took the stage one after another to play blues and jazz at Blueberry Hill. There was no synchronized dancing and the band members who were playing instruments were equally as important as those who were singing—jazz was composed of a smooth simplicity that I wasn't used to. I had a good time playfully snapping my fingers to the beat of each song.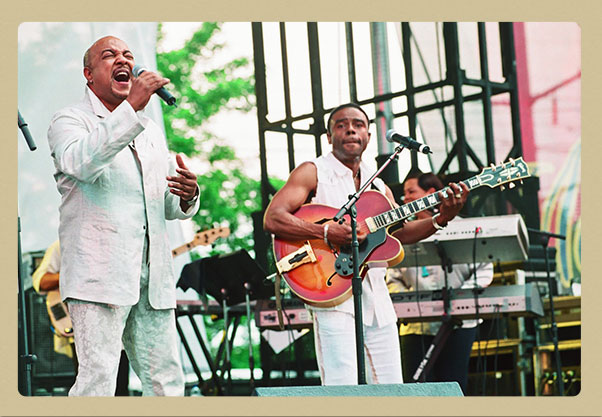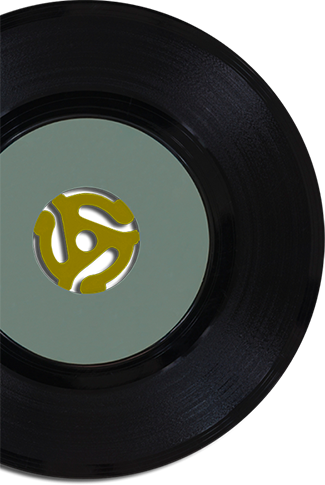 Branching out
As I got older, my music tastes matured—as they tend to do. I still listened to pop, but I also became a huge fan of alternative and indie rock. I saw dozens of concerts at The Firebird, Off Broadway and The Pageant. If there was live music to be had, I was definitely there.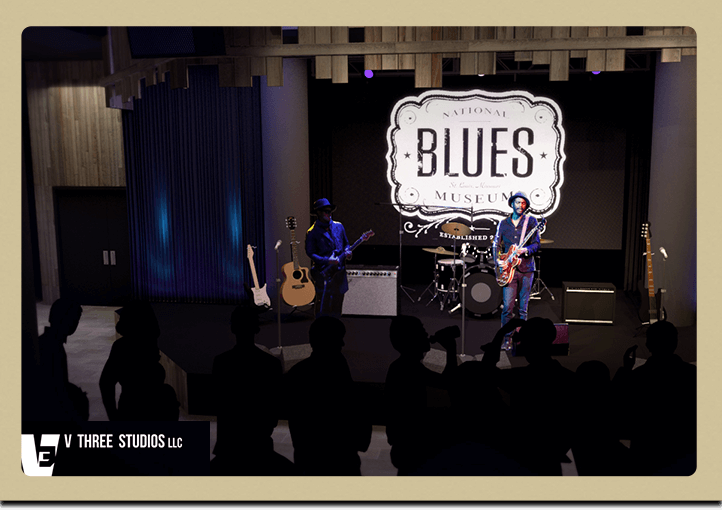 I met an incredible guy right around the time I graduated from college, and suddenly I had a companion for the concerts I used to attend solo. We had everything in common: a love of late night pinball at Orbit Pinball Lounge, an obsession with Thai food, a mutual love of "The King and I," and, most important, ridiculously goofy senses of humor. Did I also mention he was very good-looking?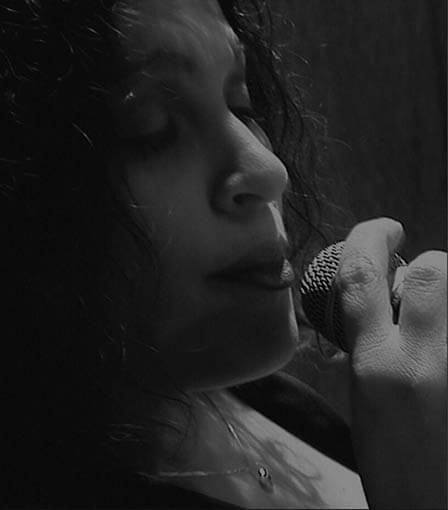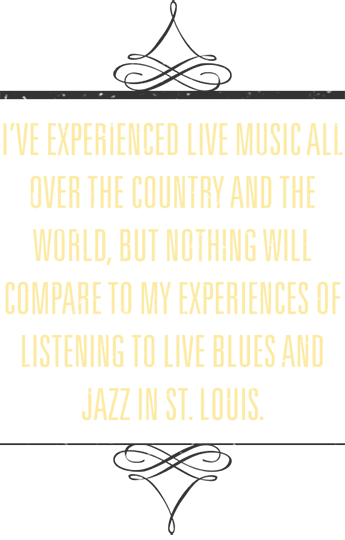 Reevaluating jazz and blues
One day, as we were driving home from dinner, he began to hum a very familiar tune. Thanks to my parents' love of blues music, I immediately knew the song—B.B. King's "Rock Me Baby."
I began to pat the drums portion of the song on the dashboard. Then he started singing along. Our impromptu jam session turned into laughs.
In all of our conversations about music, he had never mentioned that he was a fan of my parents' favorite genre. "You like jazz?" he asked. I guess I had never mentioned my first concert to him. "Well, my parents always listened to it when I was growing up," I said. "I was pretty obsessed with pop at the time, so I never really gave jazz the time of day." My boyfriend pulled over to the side of the road and turned off the engine.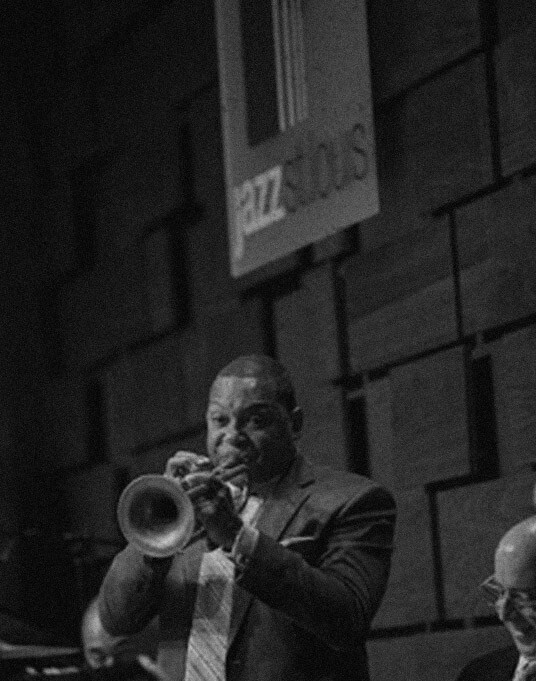 Listen to every note
"I want you to hear something," he said. He turned on a live version of "A Night in Tunisia" by Dizzy Gillespie.
"Close your eyes," he instructed. "Close your eyes and feel the music. Listen to every note."
So I did. I felt a little foolish, but my doubts were tuned out by beats that were peppy and fun, with sharp spurts from Dizzy's trumpet.
Throughout the song, I would sneak a peek at my boyfriend through barely opened eyelids. He was nodding his head and tapping his fingers on the steering wheel, smiling slightly and occasionally also closing his eyes.
After the 10-minute song ended, I slowly opened my eyes. "That…that was incredible," I said.
"Wait until you see it in person," he said, starting the car and making a U-turn as we sped toward South Broadway Street. "It'll be even better live," he promised.
Before I knew it, we had made it to our destination: The Beale on Broadway.

As we walked through the doors, the sound of smooth jazz surrounded us and Kim Massie, a local performer, stepped onto the stage. Massie is a blues and soul singer who has performed all over the country. She's made appearances at the Emerald City Blues Festival in Seattle and Blues Rising in San Francisco, but the sassy crooner tends to stay in her native city of St. Louis.
Her voice was intense, strong and clear as she belted out song after song, mixing in covers of jazz and blues tunes with her original work. She sang with so much passion and conviction. Between songs, she interacted with the audience and dazzled us with her huge smile. It was obvious that she loved the crowd, and it loved her right back. I had never felt so much raw emotion expressed through music; I found myself connecting with it in a way I had never experienced. Watching the interplay of the musicians as they riffed on musical themes was incredible, too—they worked off each other to take each song somewhere new, and I couldn't get enough.
As the night went on, I caught myself glancing at my boyfriend. His head continued to move with the music. He would tap his fingers on the table and the slight smile returned to his face again and again. He laughed when I busted out my snappy fingers, a signature move brought back from my youth.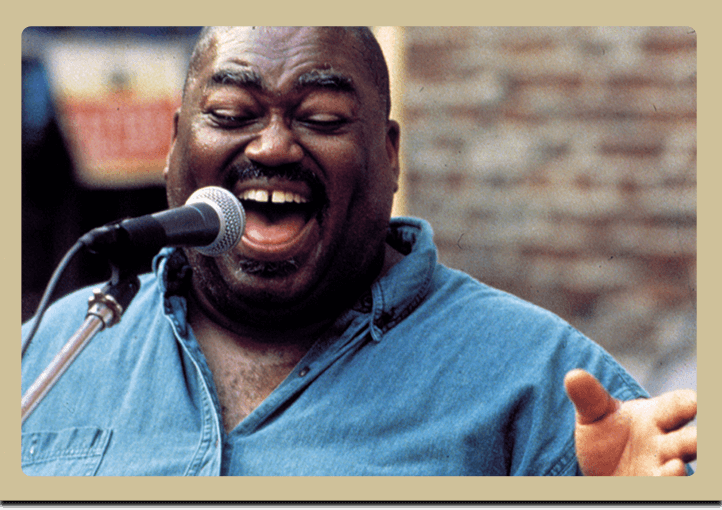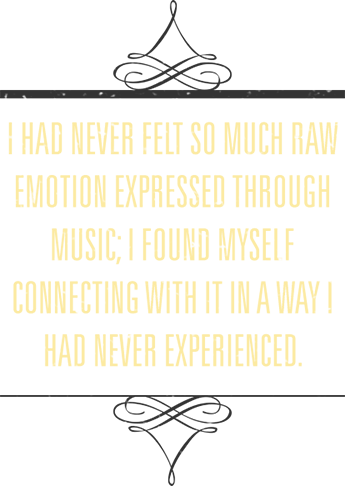 Changing my mind
I'll never forget that experience. Once I truly slowed down and experienced the power of the music in person, and really felt it, my view of jazz and blues was changed forever. That live concert helped me appreciate the music in a profound new way, and I've never looked back. As I've grown older, I've experienced live music all over the country and the world, but nothing will compare to my experiences of listening to live blues and jazz in St. Louis.
As for the guy? His taste in people is as good as his taste in music—he still thinks my finger snaps are cute all these years later.
Get information on the best of St. Louis' thriving music scene.