Seasons of Love
Love blooms all year long in romantic St. Louis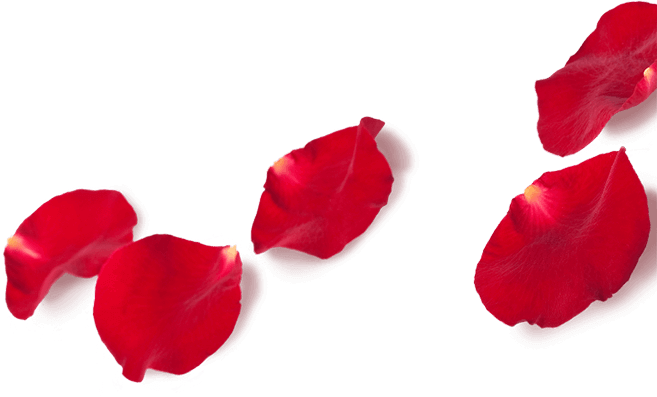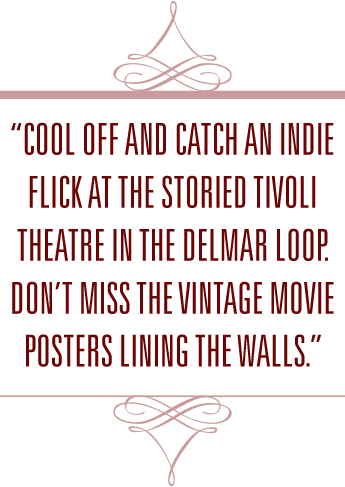 Situated in the middle of the country, St. Louis is blessed with all four seasons, and an active cultural, nightlife and sports scene year-round that promises much for couples to do and see all day long and well into the wee hours in every month of the year.
Spring
The King of Beers was founded in St. Louis, and the two of you can tour Soulard's historic Anheuser-Busch Brewery, where the aroma of roasting hops fills the neighborhood. Learn the seven-step brewing process on a free tour, sip a cold one and meet a world-famous Budweiser Clydesdale.
See what's blooming at the Missouri Botanical Garden. This world-renowned institution offers 79 beautifully landscaped acres of horticulture display for strolling.
Celebrate spring by heading to Ted Drewes for a legendary frozen-custard treat. You'll be awed when the server upends your "concrete" (a really thick milkshake) and not a drop falls out.
Yours isn't the only tale of passion—check the schedule for poignant love stories onstage (all sung in English) at Opera Theatre of Saint Louis. St. Louis also has plenty of gifted actors eager to entertain you at local theaters.
Welcome sweet springtime with a big bite of ... chocolate. Savor the Lover's Plate chocolate martinis at Bailey's Chocolate Bar in Lafayette Square or indulge in flambéed cherries jubilee for two at Cyrano's in Webster Groves.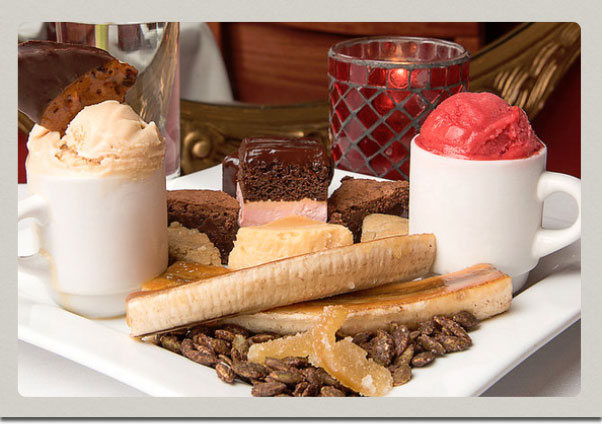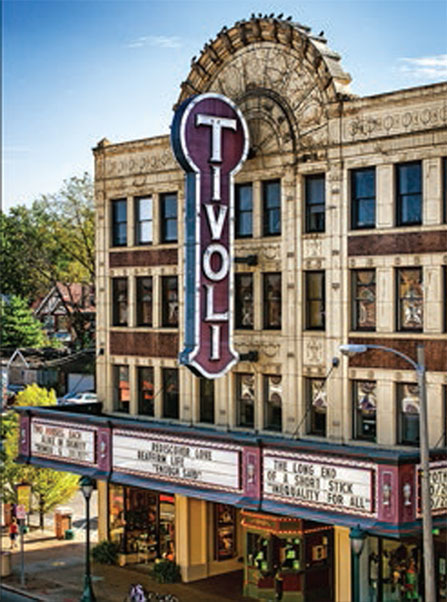 Summer
Cheer on the Cardinals baseball players at Busch Stadium while you enjoy a spectacular view of the Gateway Arch. To fit in, wear red, enjoy a cold beer and shout, "Go Cards."
Cool off and catch an indie flick at the storied Tivoli Theatre in the Delmar Loop. Don't miss the vintage movie posters lining the walls. Afterward, if you're craving something sweet, visit Piccione Pastry, a family-owned pastry bar.

Rent a convertible, put the top down and drive to Confluence Point State Park, where the mighty Mississippi meets the Missouri River. Stand at the water's edge or relax on a bench to watch these famous rivers merge and move on.
Take your seat under the stars to see a musical at Forest Park's The Muny, a grand outdoor theatre established in 1919. The lively shows often feature well-known Broadway stars and giant, quiet fans keep you cool.
Sample the season's delicious bounty roaming through the historic Soulard Farmers Market, which has been in business since 1779. Pause for lunch at a fine neighborhood eatery.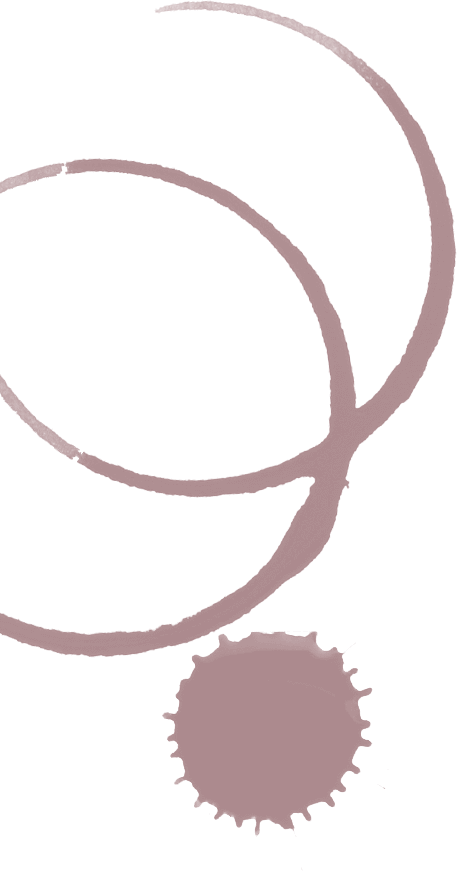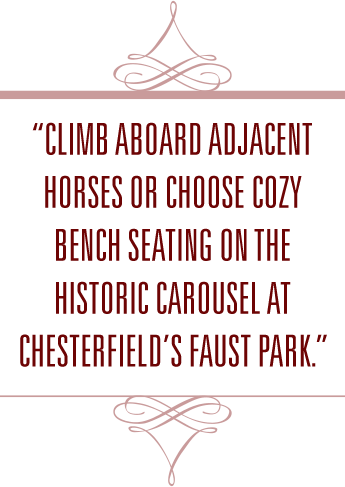 Gaze on autumn foliage from a vantage point some 630 feet above the ground—to the top of the Gateway Arch, the stainless-steel landmark that awes one and all.
Located in a Soulard building that dates back to 1884, Hammerstone's is known for great food, a beautiful patio and live music. Be sure to ask Hammerstone family members to share their ghost stories with you—what a great excuse to snuggle closer together.
Meander hand-in-hand through Laumeier Sculpture Park, a wooded, open-air museum on 105 acres with astonishing sculptures. See exciting (and free) exhibitions at the new Adam Aronson Fine Arts Center. Or stroll through historic Tower Grove Park, founded in 1868. Visit historic pavilions and relax by lily ponds. Stop by the statue honoring Shakespeare (cue the love sonnet) and marble busts of six famous composers.
Ready for a bite to eat? Pop in to Park Avenue Coffee for a cappuccino and choose from more than 76 flavors of St. Louis' signature dessert—Gooey Butter Cake—while you discuss what's next on your itinerary. If pizza appeals, split a pie (deep dish or thin crust) at Pi Pizzeria.
Horseback riding can be romantic, especially when it's tinged with nostalgia. Climb aboard adjacent horses or choose cozy bench seating on the historic carousel at Chesterfield's Faust Park. Close by is the Sophia M. Sachs Butterfly House, always an exotic treat. Indulge in a carriage ride downtown.
Every September, art lovers make a pilgrimage to the Saint Louis Art Fair, a free, three-day festival of visual and performing arts in the heart of the Clayton business district. Browse the booths, meet the artists and maybe pick out a sofa-size painting for your nest. Later, dine at one of Clayton's many cosmopolitan restaurants.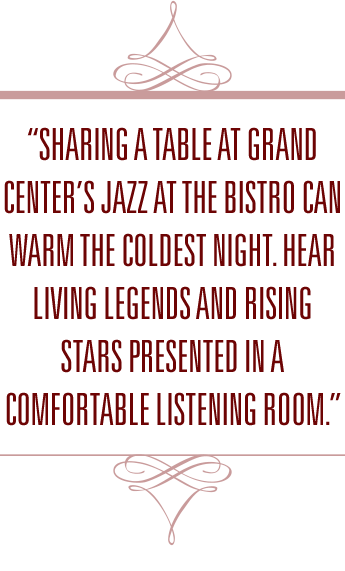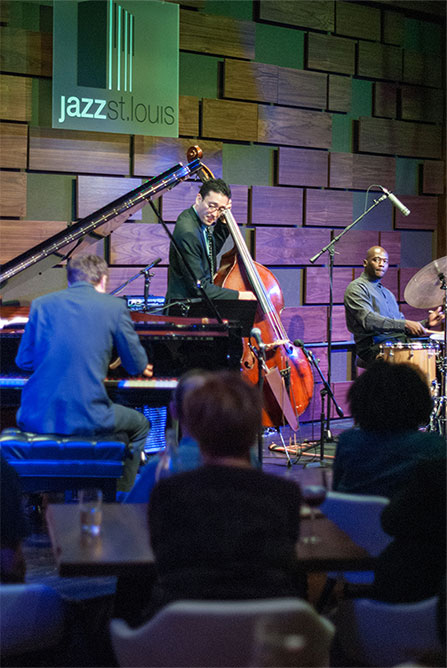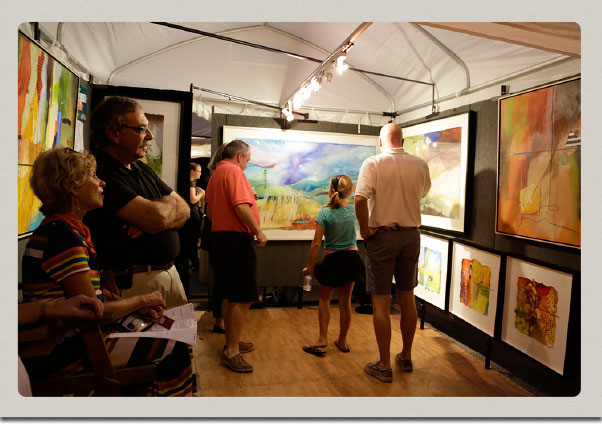 Winter
A little antipasto, perhaps a bowl of warm risotto, maybe rack of lamb and a bottle of red—excellent Italian restaurants abound in St. Louis, perfect for dinner for two. Family-owned restaurants include LoRusso's Cucina, which has been in business since 1986, and Charlie Gitto's, a local favorite for more than four decades.
Go for a spin—on the ice, that is—at Forest Park's Steinberg Skating Rink, the largest Midwestern outdoor skating rink. You can rent skates and even take a lesson.
Heat up your romance with a surprise visit for a little jeweled sparkler to Plaza Frontenac, the posh indoor mall—even if you're "just looking" at engagement rings. Guaranteed to set any heart a-pounding.
Visit the spectacular Saint Louis Zoo and you'll have the place—and the more than 18,700 animals that live there—almost to yourselves. The Wild Lights Holiday Display is enchanting.
Sharing a table at Grand Center's Jazz at the Bistro can warm the coldest night. Hear living legends and rising stars presented in a comfortable listening room. At the nearby Sheldon Concert Hall, you can enjoy a variety of music genres.
Relax with an afternoon at one of the many spas. Some hotels offer spa services and St. Louis has many free-standing spas where you may choose from a basic soothing massage or a deep-tissue massage. Remember to request an invigorating hot stone treatment.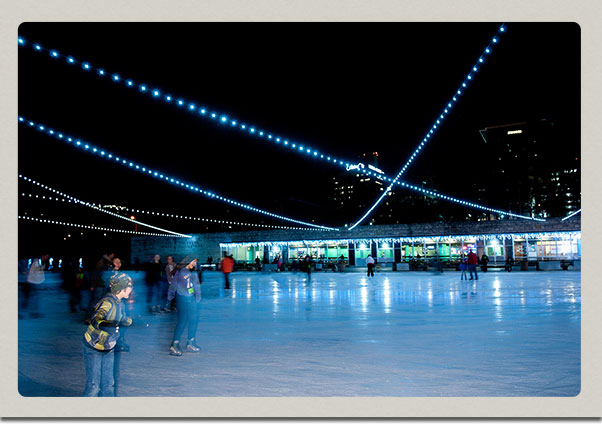 Try some other great St. Louis itineraries!