Opportunities abound to explore nature near St. Louis
Rick Mabrey paddled up to the shore along the Meramec River at Route 66 State Park and started to unpack his green kayak. He had used bungee cords to attach a Pevely Farms Dairy milk crate to the back and filled it with a camera and fishing equipment.
As fellow explorers do when they meet, I asked him where he was coming from.
The park near Eureka "is the closest thing to my house in [the St. Louis suburbs] that's got clear water," said Mabrey, a high school science teacher. He had just snapped a picture of an eagle. "Everyone thinks the eagles are only around in the cold months, but it's June and I saw one upriver. I also saw several species of fish."
I could understand Mabrey's reasons for coming to this park in particular. I, too, wanted to get closer to nature without driving hundreds of miles from my house near Forest Park.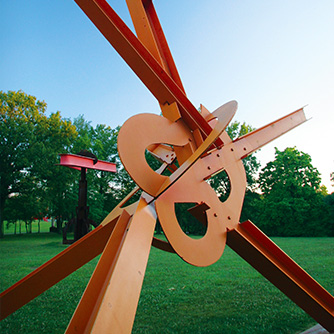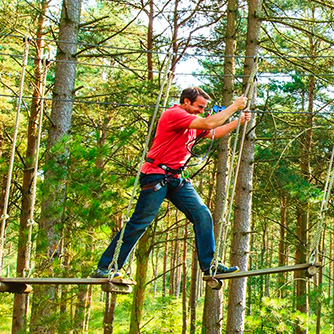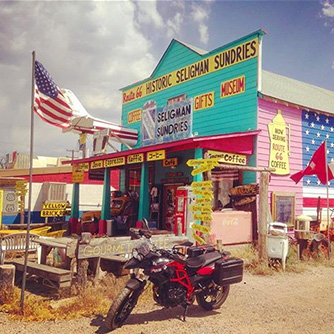 In researching for my own adventure, I learned that there was a run of parks well maintained by the Missouri Department of Conservation and St. Louis County within a 30-minute drive southwest along Interstate 44. Each offered different activities, trails, vegetation and wildlife.
Sponsored Content

Read More
Route 66 is for the birds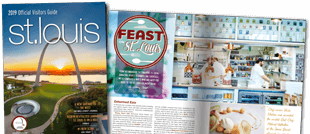 Get the 2018 St. Louis Visitors Guide
Check out our visitors guide for a complete list of great places to eat, shop, play and stay in St. Louis. Inside, you'll find helpful maps, information about local neighborhoods and all the must-see attractions the Gateway City has to offers, from nightlife and sports to family-friendly, music and theater.
Get the Guide
I picked Route 66 State Park to start my close-but-not-too-close outdoors adventure because the state conservation department had recently launched The Great Missouri Birding Trail, a project designed to help both beginners (like me) and experienced birders become better acquainted with winged animals around the state. I missed the eagle, but the trail website advised that I should look out for sparrows, robins and cardinals. Sure enough, as I walked back to my car, I was reminded that I was near the home of Cardinals baseball as a redbird flew like a line drive from one tree to another and then disappeared into the woods.
Stepping back in time
There are 91 Missouri state parks and historic sites, so I didn't have to drive far to get to my next stop, Castlewood State Park. The park features bluffs that overlook the Meramec River and a century ago, had been a popular party destination for city dwellers. These days, it's a favorite haunt for mountain bikers. I shared the River Scene Trail with a couple of cyclists using clipless pedals and thick, wide tires to climb a steep, rocky slope near the trailhead. The 3.25-mile path followed the river and offered several outlooks from which I could see the river cutting through a valley surrounded by dense swaths of trees. Railroad tracks run parallel to the trail and after about a 30-minute walk, I reached the remains of the "grand staircase"—steps that once led visitors to a hotel, cabins and clubs; now there are just the steps and the remains of a stone fireplace. As many as 10,000 people used to visit Castlewood over a weekend in the early 1900s, but those days are gone.
I was just fine with the lack of crowds. I descended into the valley and strolled through a tunnel with the date 1930 engraved above the entrance. I thought about the rise and fall of the river and how a once-bustling party destination had become a quiet, green place. I wondered whether other urban spaces could revert to a more natural state. For now, though, there were other parks to see.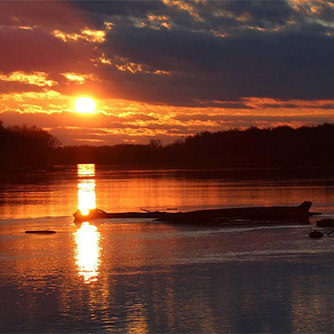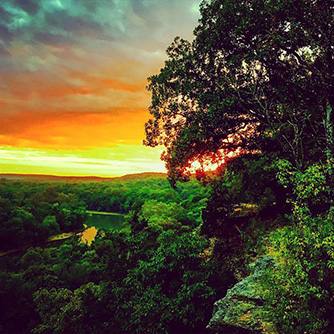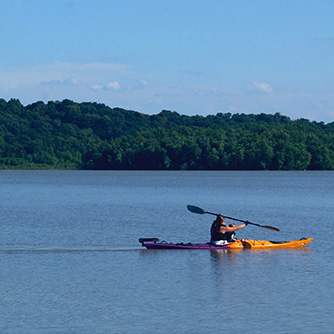 Discovering wildlife
I walked back to my car and drove 20 minutes to Powder Valley Nature Center in Kirkwood, which offers opportunities to learn more about Missouri's wildlife while you take a breather inside. In addition to three paved trails, the center has displays including a taxidermied southern flying squirrel, a 3,000-gallon aquarium filled with native Missouri fish like catfish and sturgeon, exhibits with snakes, a beehive and Peanut the turtle. The 33-year-old turtle has a shell shaped like the figure 8 (or a peanut) because when it was little, it became trapped in a plastic six-pack ring; it has since become a symbol against littering.
I thought about the rise and fall of the river and how a once-bustling party destination had become a quiet, green place. I wondered whether other urban spaces could revert to a more natural state.
Denise Hunsaker, a state conservation agent, kindly spoke to me about her experiences at the park. She and I looked out through large glass windows to a feeding station for animals of all kinds. At that moment, a blue jay and a woodpecker were both visiting. Thanks to a microphone mounted at the station, we could hear the birds clearly. "We'll get canary finches, purple finches house finches," Hunsaker said, "plus deer, foxes, skunks and squirrels. I've seen a coyote out here—like other predators, just checking out all the activity."
A city sanctuary
For my last stop, I wanted to see how humans can leave a footprint on nature without emptying it of its rawness, so I visited Laumeier Sculpture Park, at a site just a mile away on the other side of Interstate 44. Matilda Laumeier donated 72 acres of land to St. Louis County in memory of her husband, Henry, in 1968.

There was little noise, just birds chirping and a hawk circling above. Despite its renown, the park remains an unassuming place where the art is a part of its surroundings rather than a dominant force. The sculptor Ernest Trova, who was born in Clayton and is known internationally, donated 40 of his pieces to the park. I stopped at Abstract Variation No. 5, a striking, tall column made from rusted steel with curving lines like a tree trunk. I continued my walk until I reached the pyramid—the artist Jackie Ferrara's Laumeier Project, which features pieces of red cedar stacked in the shape of a Mayan temple.
"This evocation of a little woodland sanctuary was the first 'site-specific' sculpture to be commissioned by Laumeier and designed for its current location," the description read.
If it hadn't been for the text, I would not have known what pieces were donated from other homes and which ones like this, were designed for the park. There was a comfortable balance between humans and nature here. At all these parks, I felt removed from the bustle of the city—despite the fact that I hadn't driven far. I visited four parks in a span of six hours and only gained about 50 miles on the odometer. I had hopped on planes before to visit National Parks around the country but after finding beautiful scenes and birding so close, I decided that for now, with plenty more Missouri parks still to see, I would leave air travel to the birds.
Discover more day trips around St. Louis.