Wet 'n' Wild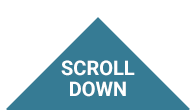 Or cool and mild, if you wish—St. Louis offers buckets of watery fun

By Ellen Futterman
St. Louis may be smack dab in the middle of the country, but it still has plenty of water adventures to offer. It even has some beaches.
Enjoy Creve Coeur Lake
One of the nicest beaches is found along the sandy north shore of Creve Coeur Lake, located in Creve Coeur Lake Park, about 20 minutes from downtown. Although swimming isn't permitted, you can soak up the rays and tranquil vistas of the 320-acre lake. Rent a canoe, kayak or stand-up paddleboard, then use it to explore a four-mile water trail that offers close-ups of plant life and other wild areas not reachable by land.
Rent a paddleboat
Paddleboating is the most relaxing way to take in the many sights of the city's jewel, Forest Park. Rentals are available at the park's historic Boathouse; from there, travel the Post-Dispatch Lake and Grand Basin to see landmarks such as the Saint Louis Art Museum, Saint Louis Zoo and World's Fair Pavilion. If you're looking to ramp up the romance, reserve a Moonlight Paddleboat Picnic for two, available Thursday nights during summer.
Take a riverboat cruise
Riverboat cruises along the Mighty Mississippi not only provide spectacular views of the Gateway Arch and St. Louis skyline, they also are tremendous fun. A variety of excursions are available, including dinner and brunch cruises, though music lovers should consider an evening Blues Cruise, which features the city's best blues bands.
Waterpark fun
Nothing quite says wet-and-wild like a waterpark, and St. Louis has no shortage of these. Hurricane Harbor at Six Flags St. Louis offers a dozen colossal water attractions for thrill-seekers as well as those born to be mild. Raging Rivers, in nearby Grafton, Illinois, is 20 acres of waterpark fun and overlooks the Mississippi River.
Splash and spray
For something even tamer, head to the "sprayground" at downtown's Citygarden, where more than 100 vertical jets shoot bursts of water up to eight feet high, much to the delight of the preschool set. The garden also has shallow wading pools that provide the perfect respite on a hot day.
Go underground
Interested in exploring caves? Check out Onondaga Cave State Park and Meramec Caverns. You'll stay dry touring the caves, but swimming, fishing and canoeing are plentiful on the nearby Meramec River.